We build functional, customizable and scalable
WordPress membership sites.
Get your business online today, without tech overwhelm.
What do we do?
 We build beautiful and functional WordPress membership sites that you can own. You must have heard that you should never build your business on rented property – and it's true!
Focus on the things that move the needle such as content creation and helping your members reach results they seek.
Let us fiddle with tech, because it's our thing and we love it.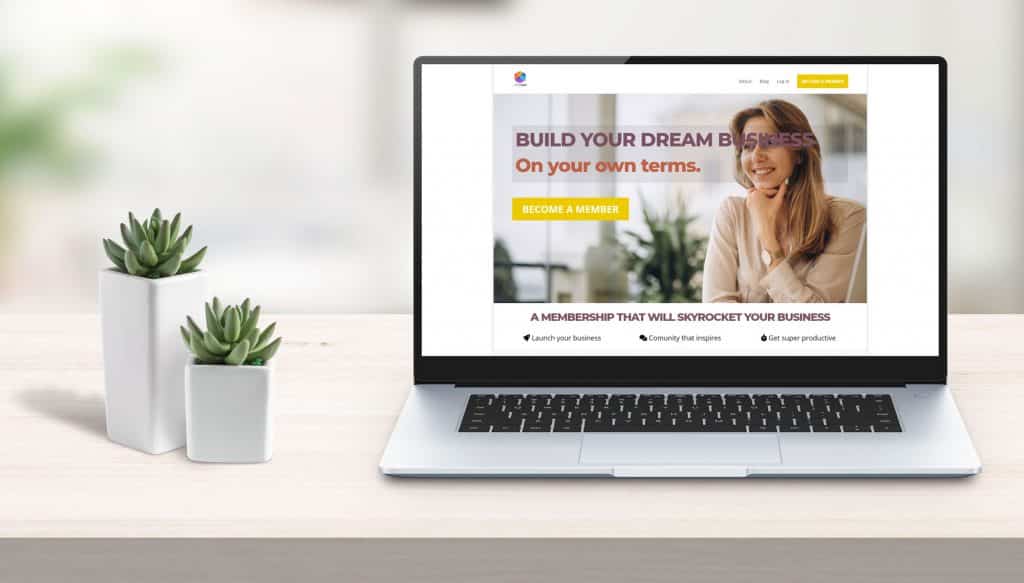 So when do you want us to get started on yours?
"Bogdan has really helped me out when it comes to creating landing pages, sales pages, he creates my email funnels for me…"
"Hi my name is Evan from Cartoon Block. I just wanna say that Bogdan has really helped me out when it comes to creating landing pages, sales pages, he creates my email funnels for me, he handles my website maintenance and most of all my Facebook advertising. So if you're looking for somebody who can handle all those things, who's quick, fast and reliable – Bogdan is your man! Definitely check out his services." – Evan Burse, Cartoon Block Academy
How we help entrepreneurs start their online business superfast:
We know that tech might be the one thing that's stopping you right now from starting the business of your dreams.
It's stressing you out, you're spending all your nights and weekends researching and learning how to go about it, all those sites and blogs with contradicting information, Facebook groups and podcasts.
Let's face it – the learning curve for tech side of what is involved in building a functional membership site is steep. It really is. And you just wanna do your thing, share your expertise, teach or help clients solve their problems.
Well, that's where we at Digital Tales come in. We've been there, done that – so you don't have to. What makes us different is that we're just like you, entrepreneurs in heart, and true membership site owners. We've done it first hand and been doing it for others as well for more than 12 years now.
The way we can help you is ridiculously effective: we build functional and highly customizable WordPress membership sites that can be up and running within days. The site you get is completely yours to keep and customize per your desire. We also help with maintaining your site and other fiddly stuff in case you're not tech-savvy.
Here's the thing…
Building a membership site is overwhelming, stressful, and time-consuming.
Your options used to be pretty much down to:
Do it yourself.
Spend thousands of hours in research, emailing support desks, and getting the info you need.
Then you need to build the actual website, fiddling with all the tech and getting frustrated when things just don't work out.
Once you enter the world of WordPress plugins, how they work together, and how to make it all seamlessly work as a membership site… You'll eventually go into burnout, before even producing a single piece of content for your members!?
3rd party platforms.
It might seem appealing at first to just start your membership site on one of those all-in-one platforms.
After all – it's so easy! There must be a catch right?
The number 1 mistake you can do is to build your business on someone else's property.
They get to call all the shots. They dictate pricing, terms and conditions and can even shut down their service at will.
Needless to say that your business is pretty much held hostage if you go this route.
Custom development.
Custom development as opposed to using open source platforms like WordPress has just too many shortcomings.
First of all – custom development is #%* expensive!
Then you need an ongoing development team for every single change you wish to make on your site. Think of changing that headline – nope, you can't do it on your own.
If you're just starting out, chances are You don't even know your business so well at this stage.
How can you communicate what you need to someone (who's just a developer and not a membership expert!) if you're still experimenting on your own and unsure where your membership will go in the future.
What you need is a simple yet expandable site for start, till you figure things out and decide on the direction to take.
We build highly specialized websites for membership site owners.
The site is ready-made and customized for your membership.
Sites are built using WordPress and handpicked premium plugins/themes.
The site we build for you is affordable and we show you the cost upfront.
It's also highly customizable so that you can make it your own.
Need help with maintenance and support? We got your back so you can focus on things that matter.
We have spent thousands of hours building, growing and managing memberships.
We are membership site owners ourselves, we feel your (tech) pain.
No restrictions! You own your website and host it on your own domain and server. 
Here are some of the features: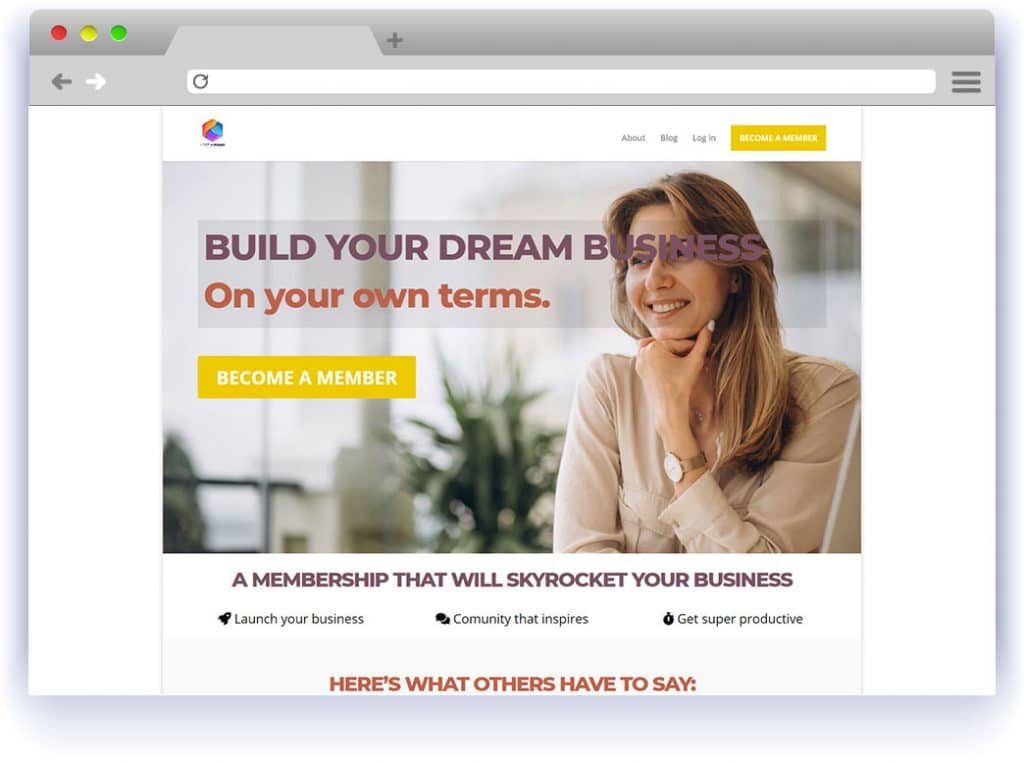 Sales Page
Membership sales page template that you can customize, add your own copy and media.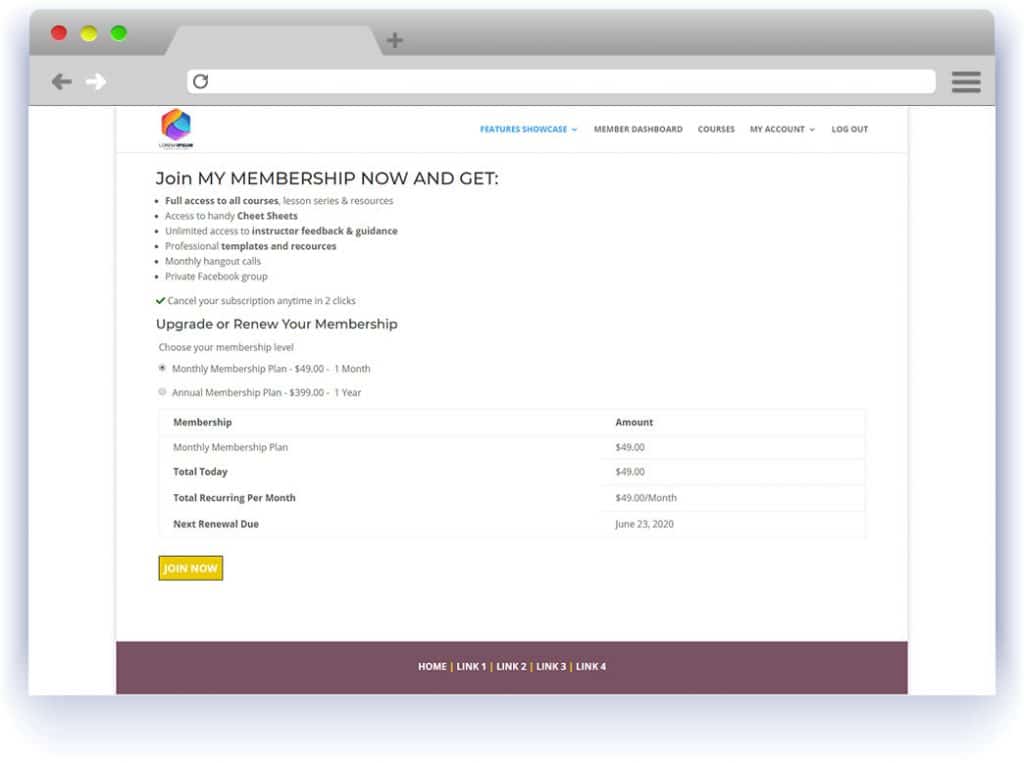 Easy Payments Handling
You won't need additional payment plugins or shopping carts to take recurring payments.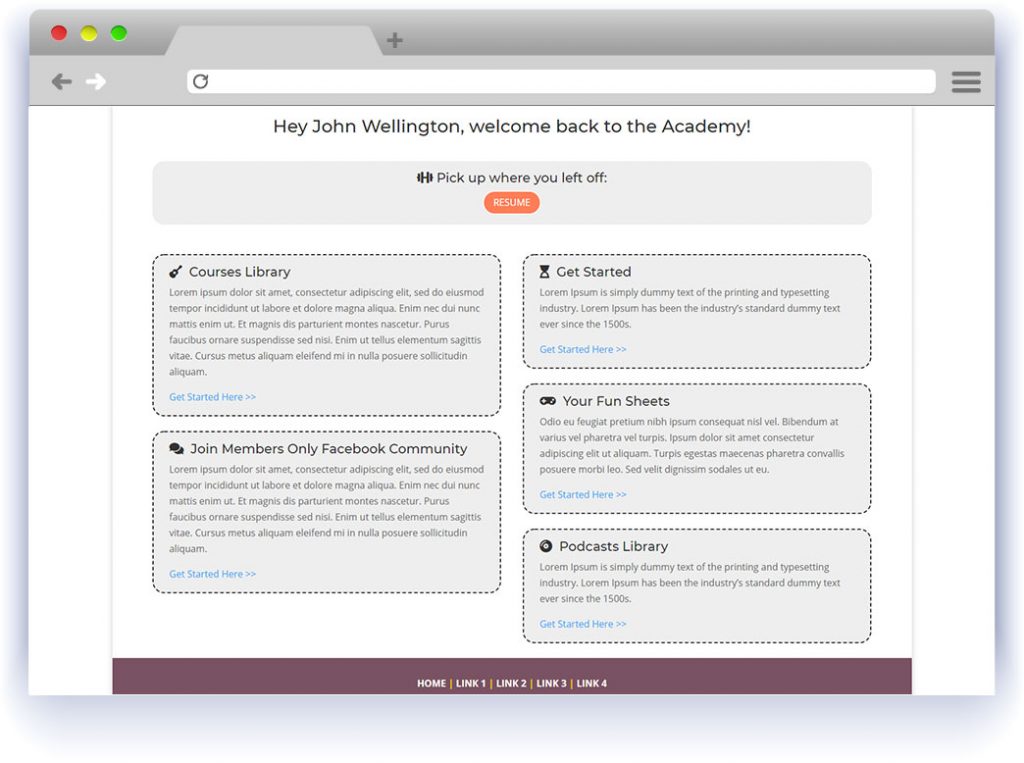 Members-only Dashboard
Members upon login go to a custom-made dashboard that is super easy to use.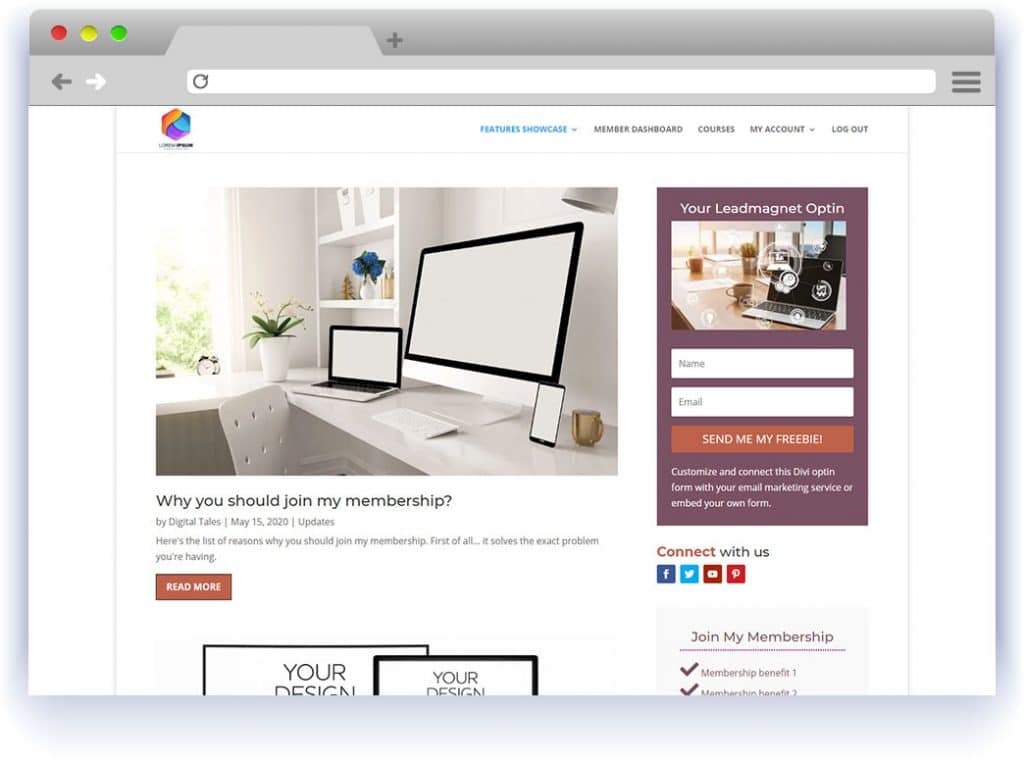 Blog
Custom designed blog pages optimized for membership site marketing and conversions.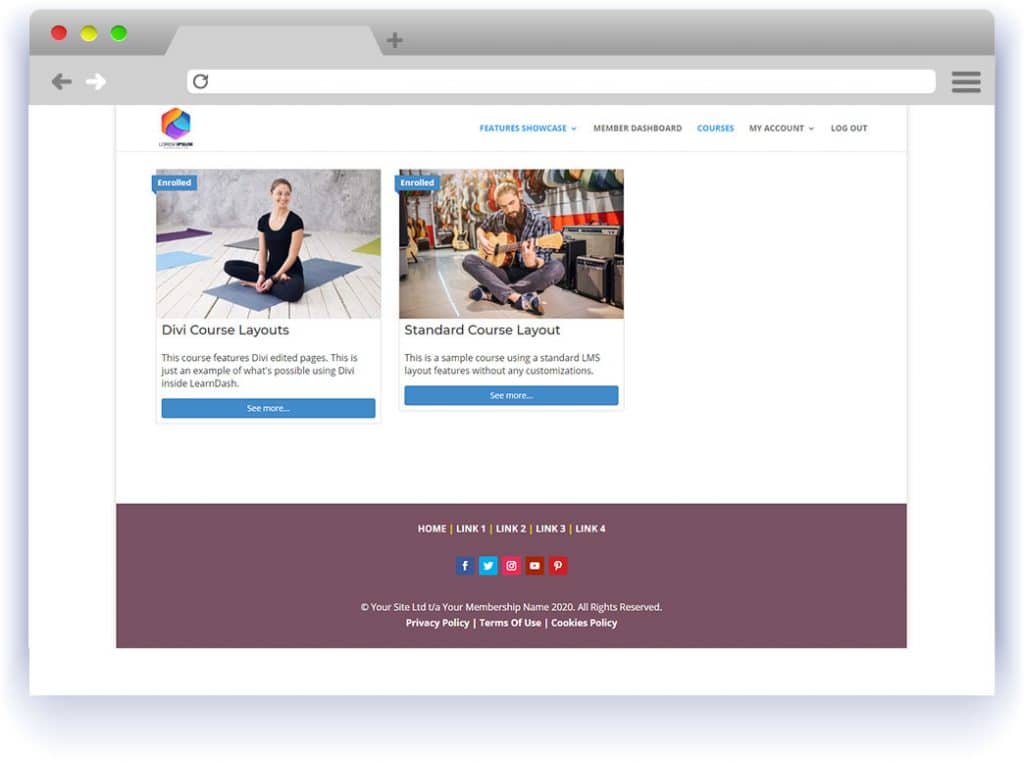 List Courses
List your courses on a beautiful page that you can even showcase to non-members as a teaser.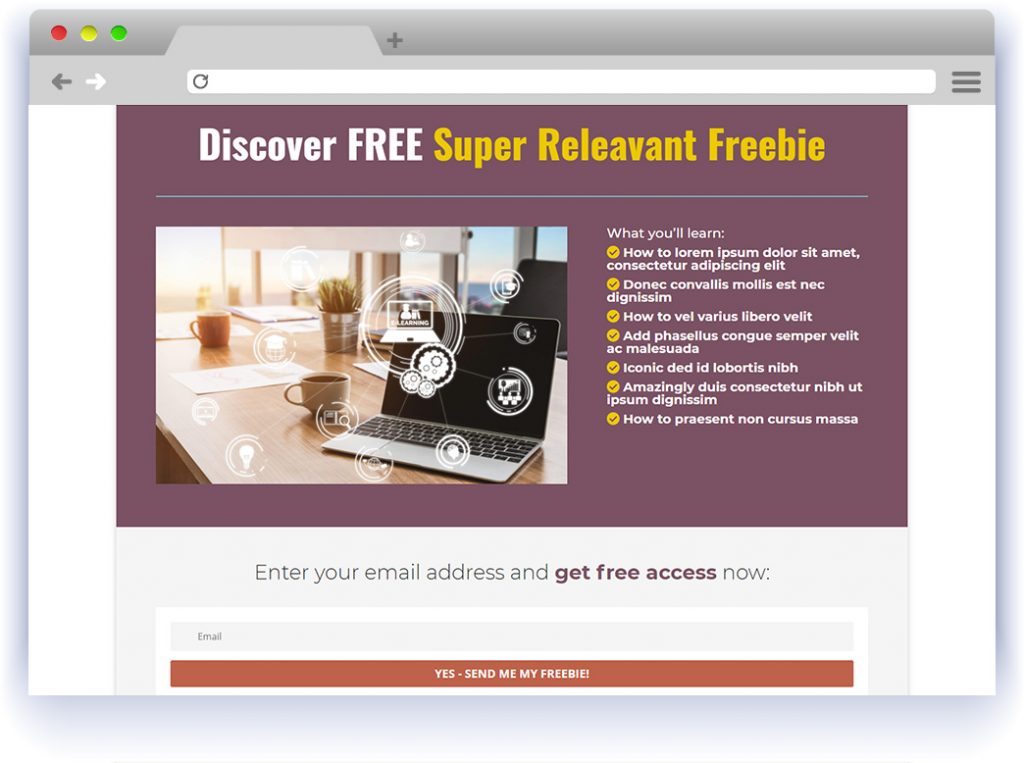 Leadmagnet Page
A highly converting template that you can use to drive leads with your leadmagnet/freebie.
In this post you'll learn how to connect Restrict Content Pro and Learndash to create an online courses membership site.