10 Reasons Why I Use Divi for Building Membership Sites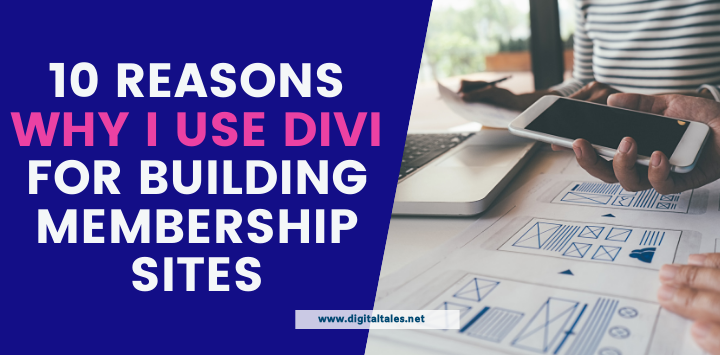 If you're starting an online membership business, and you've decided that you'd like to own all of the infrastructure involved – then you're probably looking into options how to create a WordPress membership site.
When you're building a membership site using WordPress as your platform and CMS system, the first thing you need to decide is which WordPress Theme you're going to use.
WordPress Theme controls the look and style of your site, so it's a big decision.
Just a couple of years back, WordPress Themes were "what you see is what you get", meaning that you could control and change very little in terms of how your website looks apart from how the theme makes it look.
You could change fonts, text sizes and minor stuff like that in set pages like home page, blog post etc. And remember all those widgets that you'd stuff into sidebar position, overall being very limited where you can add stuff on your site.
…many membership sites were made with such themes, but the experience for someone behind the membership building it was very limiting.
You couldn't imagine creating an effective custom landing or sales page – something membership site owners nowadays do almost on a weekly basis as part of their promo efforts.
You see – things have been changing and I'd like to introduce you to Divi Theme and the freedom it gives you to manage your membership site on your own – without a developer.
Disclosure: Some of the links in this post are affiliate links. This means if you click on the link and purchase the item, I will receive an affiliate commission.
Reason #1 – Divi Visual Builder
Divi Theme comes with a visual builder that you can use on any type of the page on your website.
It gives you access to a visual interface where you can add any kind of content through easy to use interface.
It allows you to create sections, rows and modules.
If you've ever used LeadPages, it looks and works just like their builder but much more powerful and with more features.
This kind of editing capability gives you so much freedom, as now you can design your own pages and edit them without writing a single line of code.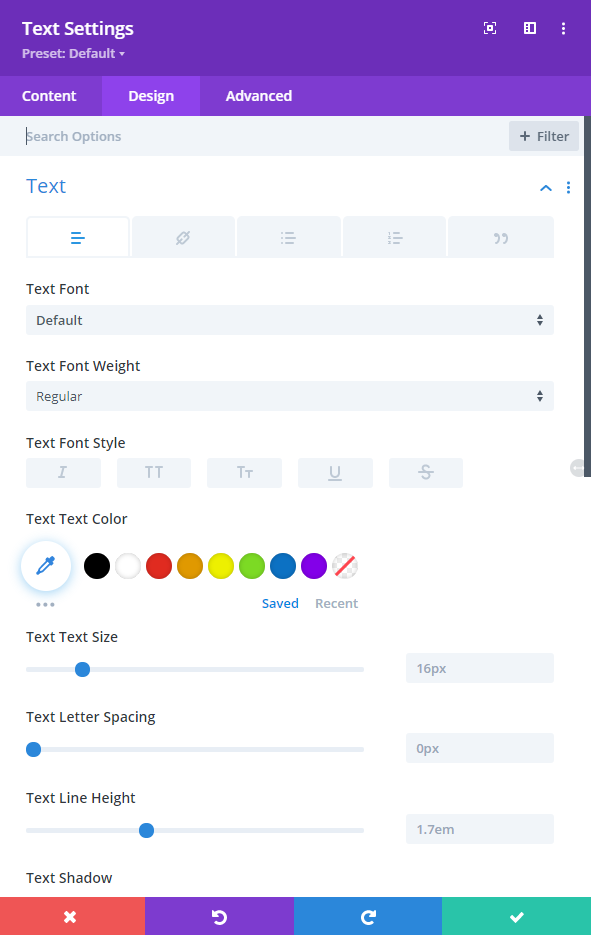 You do it visually, which is very intuitive as you immediately see how the page will look like when you publish it.
Very powerful stuff, especially if you're building and managing your membership on your own and you're not keen on learning how to be a WordPress Designer/Developer before you even welcome your first member.
Divi Visual Builder doesn't have a steep learning curve and mastering it will be one of the best skills you can have as a membership site owner.
Having this skill under your belt will allow you to move much quicker on things and make your ideas a reality much faster.
And that's crucial for running and growing a successful membership – actioning on your ideas and making them reality as quickly as possible.
Reason #2 – Cut Your Membership Costs
Using Divi Theme will allow you to cut your costs significantly as the built-in functionality can replace quite a number of expensive 3rd party WordPress plugins.
Visual Builder allows you to edit and design pages on your own, so you can also save on the development/design costs doing the work yourself or training your VA to do it for you.
For most of stuff like changing texts, creating sales or special offer pages from a template, adding new members-only content etc it is often not motivated to hire a professional web designer as it ramps up the membership costs plus it's often not practical and can't be done in a short time frame.
This is where you or your VA getting handsy with the membership comes into play.
By the way – here at Digital Tales we offer an affordable and easy membership VA service that you can use any time you need help getting things done. No retainers or going through the lengthy process of sourcing and training a VA for you membership when you just need help from time to time.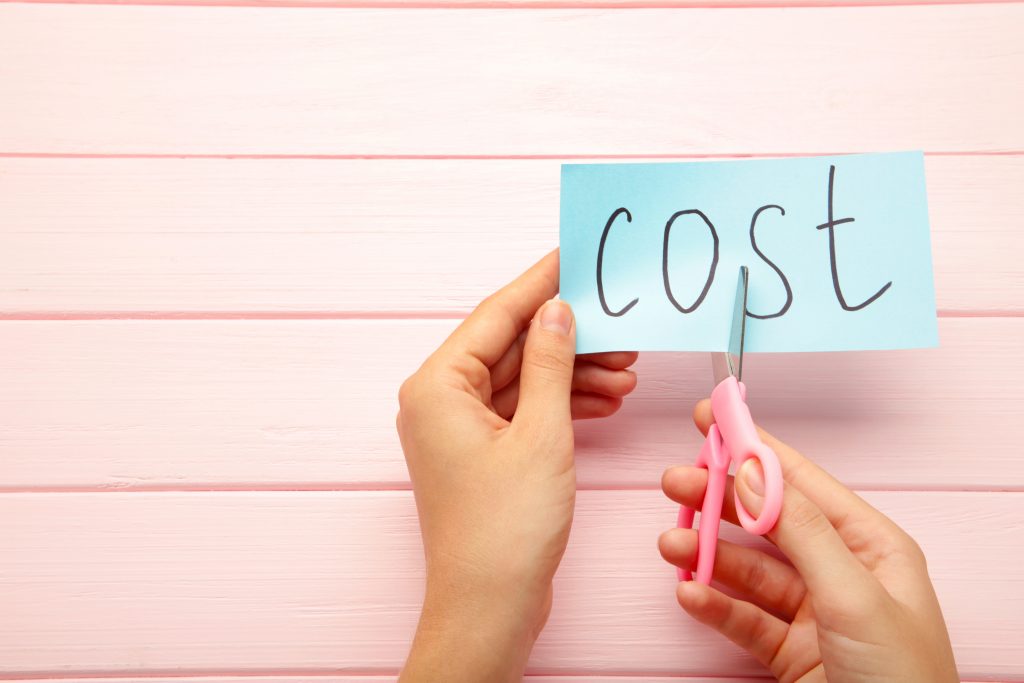 Divi Theme will enable you to build your own custom landing pages so you won't need to use an external service like LeadPages, Unbounce, Instapages, Clickfunnels, so you can free up those funds for something else in your business.
You'll be able to quickly create an unlimited number of landing, sales, optin pages that are hosted right on your site (and your domain!) which is more professional and SEO friendly.
Divi also has lots of modules that can save you money on functionalities like creating email optin forms, contact forms, image galleries, sliders, CTAs, pricing tables…
For example, you can create optin forms using Divi Email Optin module.
Not only that these Divi modules are fully customizable to that you can create responsive and beautiful email optin or contact forms, but you can stop using other plugins you might have used for that functionality.
For this reason, you could perhaps go for a less expensive email marketing software plan.
Also if you go for Divi, you can quit using 3rd party premium WordPress plugins for optins and contact forms, plugins like Gravity Forms etc, unless motivated for some other reason.
It's a good practice not to install too many plugins on your WordPress membership site. Only install additional plugins in case you absolutely necessarily need them.
Your site will be faster, safer and less prone to problems such as plugins incompatibility, WordPress updates breaking your site and stuff like that.
Same thing for slider modules, countdown timers and any other service or plugin you might be paying for at the moment and which functionality is built into Divi.
Neat, isn't it?
Reason #3 – Divi Layouts
No wonder why Divi Theme is one of the most popular themes and an asset for online business owners.
With Divi, when you're creating a new page – you can easily load a pre-made layout with a few clicks. Layout is a completely pre-made and designed page that you can load up and then just change texts, images, colors and other details to make it yours.
Divi comes with a free layouts library that have thousands of professionally made layouts inside.
If that is not enough, you can also purchase layouts for extended functionality.
I've prepared a Divi Layout pack specifically made for membership sites.
It includes all the pages that are custom designed for membership site owners and optimized for conversions (lead optins and membership sales).
You can check out my Divi Membership Site Layout Pack 1 on this page, and speed up your build process.
You'll save weeks of work using my layout pack and skipping designing everything from scratch.
Reason #4 – Load and Save Pages
Okay, this is one of those features that I use all the time on my membership site built with Divi.
Imagine this scenario:
You have an open-closed membership type and you want to easily open and close the sales page without changing URL and having separate pages.
Divi Theme allows you to save any page layout (and even single elements of the page) into a Divi Library.
That way you can for example create an "membership open" page and save it into the library so that you can easily pull it up as needed.
Then you create another page that should be shown after the membership is closed, usually, you'd have an email opt-in form on that page to drive people to get on the waiting list. Save this closed membership page into the library too.
Now you can with just two clicks quickly load up the open/closed page as per your needs.
Trust me, this kind of stuff really saves you a lot of time in managing your membership! It's the little things that make a huge impact.
Reason #5 – You are in Control
I know that as a membership site owner, you have a vision your membership. How the dashboard, courses page or any other page will look like exactly to deliver the best possible experience to your members.
You're picky about the design and features offered, which is normal as each membership and audience it serves is different.
Divi gives you just that – freedom. You don't have to force yourself to fit a mold based on the features offered, especially on hosted platforms like Teachable, Kajabi etc. Don't get me wrong, I like those platforms, it's just that it's a completely different thing in relation to building and hosting your custom WordPress membership site where you control all the moving parts.
When it comes to designing pages, you can design any kind of look really. It's perfectly possible to even re-create and get real close to the look and feel of those influential, high-end memberships you look up to. Be careful though, copying other people's websites, landing pages, or copywriting is a frowned-upon practice and it won't get you good results – quite the opposite. That being said, it's perfectly fine to get inspired by those at the top of their game.
In my experience of building hundreds of pages for membership sites, I've rarely found the Divi Visual Builder and Modules it comes with to be limiting in terms of not being able to build something I wanted.
If you go for the Divi Theme, you will be able to build pretty much anything you imagine.
There are Divi Layouts to help you save time and get a head start, but as you get familiar with how to work the Divi builder, you'll feel empowered.
That's how I feel now, knowing that if I come up with a cool idea while riding a bike, I know that I can have the sales page and the whole funnel up and running in a matter of hours of getting into the office.
Build the sales pages just like how you imagined it. Build the lead magnet page with a success page just as you'd like to have it in your funnel. Quick and easy.
I love using Divi for my membership sites, and I hope you'll check out how Divi Theme can help you speed up the process of launching your membership site.
Downsides of Divi
Divi is a decision that can have a huge (positive) influence on your business.
In my experience, it was all positive, but there are possible downsides I'd like to share with you, just so that you know and can make an informed decision.
One thing you should know about Divi is that those custom made pages you build using Divi Visual builder and modules, will only work with the Divi Theme.
In case you decide to change a theme, you'll need to re-create all the content you built using Divi Builder. Divi competitors (and haters) like to use the expression of "making your content hostage" and it's true to an extent.
So for example if you create a neat sales page with all the call to action buttons, testimonials, sliders, videos, pricing table – all made using Divi exclusive functionality… and you decide to change to another theme for whatever reason – it won't work and the content will disappear.
In case you want to move to a different theme, I recommend backing everything up and making local copies of all the content that you want to save. Also, make a screenshot of the pages so that you can try to re-create them in another theme or page builder.
The good thing is that you can download a Divi Builder plugin to retain most of the functionality, even if you're using another theme and not the Divi Theme, but if you plan to change a theme in the future – you'll be starting work from scratch pretty much.
Note that the same thing is normal for other page builders out there, so it's not something that worries me much. It's a business decision in the end, and each choice you make has consequences. It's just a matter of weighing the pros and cons.
After all, with all the power comes responsibility (to keep using Divi Theme).
The thing is – if you dig Divi, and get on board with it and how it works, I don't really imagine you'd be moving away from it any time in the future. Thumbs up to Divi for a great business model – making such a great product you don't want to ever replace.
Divi is developed by Elegant Themes, a company that has grown to one of the most popular developers in the WordPress space. They have excellent support that's very helpful even for stuff they don't necessarily need to get involved with. I was often surprised by how helpful they were.
They are a huge company, with huge growth each year, so highly unlikely they would be going away and stopping Divi development in the years to come.
When I'm choosing themes and plugins for WordPress, the number one priority for me is to go with the mainstream, most successful developers.
Their business success and secured funding is pretty much a guarantee that they will continue developing products and pushing updates.
Unfortunately, the same can't be said for small developers just starting out or doing projects as open-source as you can't really tell for sure which direction they'll take and if they'll be able to motivate maintaining the project.
Conclusion
If you're looking to start an online membership or just an online business and need something flexible that enables you to build pages on your own – then my vote goes to Divi Theme.
Check out the demos of it and see if you like it. 
I know that we "online entrepreneurs" often like to do it all by ourselves on a minimum budget. Especially if it's a first business or something we just wanna do as a side hustle, so that's why I think you should look into Divi and what it can help you do.
I suggest getting the Divi lifetime license, it gives an option to run Divi on an unlimited number of sites and get support.
You'll have an option to create custom license keys that are hidden on the client-side and you can revoke them at any time from your dashboard – ideal if you're building membership for someone else.
Again, don't forget to check out my Divi Membership Site Layouts pack, which I've created exclusively for membership site usage.
Using this layout pack will save you a lot of hours of building all those pages from scratch.
Hope you've found this article to be helpful.
Expect more tips and tricks for membership site builds and management in this blog in the future.
All the best – Bogdan
Launch your membership super-fast!
What's included with all website purchases?
 Website installation service
 Customization & adding your content to the site pages (make it your own!)
 Website ownership (you provide hosting/domain!)
Premium plugins installation (no need to purchase license)
Custom templates and page layouts library inside Divi
1-hour consultation video call
Email support (2 months w/ possibility of extended support)